A Secret About M0ney
© 2004 By Joe Vitale





Let me tell you a secret about m0ney.

One day Pat O'Bryan, a wonderful Texas musician well known in Europe, walked into a Master Mind group we are in and announced, "One day I'm going to write a book titled, 'The Myth of Passive Income.'"

He was joking. Everyone laughed. He had been working hard on his site at www.InstantChange.com
and realized from first-hand experience that there is little passive about passive income.

I heard an opp0rtunity.

"You ought to write that book right now," I said.

Every one shut up. They looked at me.


Get Your own profile like this one at Adlandpro Community

Alfred's General Info

15

Friends
Member since

6/18/2004





"It's a great idea," I explained. "People think passive income is doing nothing all day and making money while you slėėp. It isn't quite like that. So let's blow the whistle and tell people the truth."

Pat was beginning to learn how to act when an opp0rtunity popped up.

"I'll do it," he said.

We met in the parking lot after the group meeting. He asked, "Would you go ahead and write a letter asking people making money online if they would contribute an article to our book? We just want to know what a typical day for them is like. I bet they don't sit around doing nothing."

Suddenly I was the coauthor in this project. Well, I see opportunities and jump on them, too. I agreed. positive cash flow.


Visitor only for $0.01. Try our pay per click search engine. The cheapest on the market. Start here..
I went home, went to my computer, and drafted a letter. It was simple. I asked people online if they would tell us what a day was like in their "passive" world. I sent the letter to Pat. He approved it almost instantly. I then sent it out to every list owner I knew. This all happened within maybe three hours.

Within 24 hours we had wonderful articles by David Garfinkel and Tom Antion. Later the same day I heard from Jim Edwards, Yanik Silver, Jo Han Mok, and other online giants, all agreeing to send articles for our book.

And we just released the ebook today. (See it at http://www.MythOfPassiveIncome.com.)

Now note what happened here:

A spontaneous joke became a project. That project began to take form within three hours. And within one day the book was being written -- and not by Pat OR me.

This process is how I created such mon-ey-making digital products as my online e-classes, several bestselling e-books, and even a few online promotional campaigns. I came up with the ideas and within minutes acted on them. The result: Success.

So what does m0ney like?

M0ney likes speed.

That's the secret few know about m0ney.

m0ney comes to those who act fast.

If you think, wonder, question, doubt, plan, meet, discuss, or in any other way drag your feet, m0ney goes to the next person in line.

Visitor only for $0.01. Try our pay per click search engine. The cheapest on the market. Start here..
If you want to know how I've managed to write so many books and articles, it's because I act fast. This very article is an example.

Twenty minutes ago I got the idea to write something about "M0ney liking action." I thought I should write it some day. Then I thought, "Why not NOW?"

Well, here you go.

It's done.

And I'm now sending it out to the online world. It will tell people about me and my products, send some people to my site at www.MrFire.com and others to Pat's site at www.InstantChange.com and still others to http://www.MythOfPassiveIncome.com and we'll both make m0ney now and later.

It happened because I know a secret about m0ney.

You now know the secret, too.

So -- What are YOU waiting to do?


ABOUT THE AUTHOR:
Dr. Joe Vitale is the world's first Hypnotic Marketer. He is President of Hypnotic Markėting, Inc., and author of way too many books to list here, including the #1 best-selling book "Spiritual Markėting," the best-selling e-book "Hypnotic Writing," and the best-selling Nightingale-Conant audioprogram, "The Power of Outrageous Markėting." His latest books are the best-selling "The Greatest M0ney-Making Secret in History" and "Adventures Within." He's being called "The Buddha of the Internet." His main website is at http://www.MrFire.com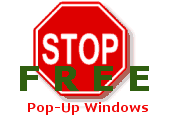 Adlandpro Toolbar gives you instant access to your Free Email Account, Free Website, submission to over 8,900 sites, learning tools, free discussion list on marketing and promotion with 26,000 subscribers, Free 5 day Website Success course by email, plus instant search. Click Here.