Are you losing a TON of potential earnings?
©2005 By Dave Kelly





We've all seen them, membership sites, secret sites,
vaults. Call them whatever you want, the basic
philosophy behind them is the same. You pay a set fee
and are given access to a password protected site
containing specific information for members only.

I'm sure some of you have even considered starting such
a site yourself, and perhaps even a few of you have.
Well, if you are, make sure you read this before making
a mistake that could cost you thousands.

Almost every membership site I've seen or personally
joined through the years makes the same mistake, and it
has nothing to do with the content offered.

No. It has to do with the way they bill the people who
join their sites.

How many times have you been to these sites and seen ad
copy touting lifetime access for $99, $69, or $59? I'm
guessing you've seen enough of them to know what I'm
referring to.

While at first glance there doesn't appear to be
anything wrong with this pricing model, let's look a
little deeper and see where the HUGE mistake comes into
play.

David's General Info




Greetings! Like unique wallpaper? Grab some free in my group: http://kobalt.mm2000.us

77

Friends
Member since

10/30/2004

Age

42

Location
Wilmington, DE, United States
Interests
rollerblading, cycling, yoga, wellness, boating, anthropology, spirituality, art, music, molecular science, wallpaper
Company
Finance Brokerage Group
URL
View Finance Brokerage Group's web site
Industry
Finance, business, personal finance, mortgage reduction, business opportunities, reseller programs, global networking

Let's say that for the sake of this discussion you had
100 paying customers, and you charged $97 for lifetime
access to your secret members only site that is filled
with tons of great information.

You've spent 6 months building the site and you know
it's worth it. Let's say over the course 3 months you
sign up 100 paid members. At $97 per membership you
have earned your self a nice little sum of $9700.
Sounds pretty good doesn't it. I'm pretty certain that
an extra $9700 in your pockets this year would come
in quite handy.

But let's look at the flaw in this pricing model.

First of all, the real money to be made is in the form
of monthly recurring payments. You're probably saying
no one will pay $97 a month for membership to your
site, and maybe you're correct, but think about this.
How many people would pay $19.95 for a membership into
your site?

The answer is probably far in excess of the 100 paid
members you would get charging $97 as a one time fee.

The key is that you charge the members $19.95 PER MONTH
for membership into your site.


Visitor only for $0.01. Try our pay per click search engine. The cheapest on the market. Start here..

I can tell you with absolute certainty that it is a lot
easier to get someone to pay $19.95 per month for a
year than it is to get them to pay $97 once.

Using those same 100 subscribers, this works out to
$23,940 per year. That's more than double what you can
earn charging the much higher one time fee of $97.

But you're probably saying that some people will cancel
before the 12 months is up. Sure they will. But we are
conditioned to think in terms of monthly payments. Car
payments, mortgages, Utility bills, phone bills, etc.
Spending $19.95 per month has a very different impact
on our thought process than does paying $97 once.
$19.95 per month for a year seems less than $97 up
front. It's not, but our minds tell us something
different. It's just the way we have been conditioned
to think for the most part. For every member you lose,
you are likely to gain 2 new ones.

Of course having a monthly membership site that uses
recurring billing does require that you constantly add
new and fresh material for your members, but if you are
serious about what you do, that should be the easy
part.

Visitor only for $0.01. Try our pay per click search engine. The cheapest on the market. Start here..
Using a monthly recurring billing system with a low
monthly fee is likely to generate many more subscribers
than you would get using a fixed higher pricing model.

With recurring billing your income is somewhat
guaranteed from month to month. Sure, there will be
variables, but as a rule, your earnings will likely
rise each month whereas with fixed billing if you sold
100 memberships and never made another sale,
you would never earn more than the original $9700.

Using a recurring billing system, if you were able to
keep a steady membership of at least 100 paying
subscribers at $19.95 per month, you would be earning
$23,940 every year.

Do you see the enormous difference in earnings
potential. If you are even considering a paid site of
any type, please consider using monthly recurring
billing. Your paid memberships will grow faster and
your long term income from the project can
be many times that of a fixed billing system.

As for setting up a recurring billing system, consider
using Ibill, (The Internet Billing Company) Their
system is set up to allow recurring billing and it
makes it all very seamless. No need to apply for a
merchant account or worry about manually
rebilling your members every month.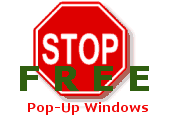 Adlandpro Toolbar gives you instant access to your Free Email Account, Free Website, submission to over 8,900 sites, learning tools, free discussion list on marketing and promotion with 26,000 subscribers, Free 5 day Website Success course by email, plus instant search. Click Here.