Isn't it time you made the income you've always dreamed of?
Of course it is! And here's how: Long-Time Internet Marketing Guru Jim Daniels (the man who helped Bogdan Fiedur, the owner of Adlandpro get his start early in his online business and earn nearly 3 million dollars!) has just released his most powerful CD System yet which will give you the ultimate edge in the world of Internet Marketing.

As a newsletter subscriber, you can get this incredible CD System through this special offer for $30.00 less than everyone else would pay.
Universal Success Secrets
©2006 by Greg Reid

Are there any universal laws that most
successful people seem to follow? Great question, huh?

With that in mind, I began listing some common denominators in order to share them with others. Iíve been very fortunate to have had some success in my life, as well as the opportunity to meet with some very powerful and influential people over the years. These are the common laws that each seemed to follow, and I now wish to share them with you.

Universal Success Secrets


1. Always maintain a positive, solution-seeking attitude.

2. To truly succeed at anything, your chances increase when you enjoy the task. When you do what you love and love what you do, youíll have success your whole life through.
Kathleen's General Info



Yeah it's still me!

5122

Friends
Member since

2/6/2004

Gender
Female
Age

41

Location
Grand Rapids, MI, United States
Interests
web promotion, classifieds, classified advertising, affiliate programs, internet money making, pay per click, search engine optimization
Company
YOU Can Earn $10,000's Without a Product, Site, or List!
URL
View YOU Can Earn $10,000's Without a Product, Site, or List!'s web site
Industry
Online money making opportunities, work at home, how to make money online from home, paid surveys, advertising, free internet advertising, free income opportunities, investing, investment
3. The only limitations you really have are those you give yourself.

4. The only expectations you need to fulfill are those you give yourself.

5. Nothing is as powerful as a positive attitude, and nothing is as detrimental as a negative one.

6. Morally speaking, if you have to wonder whether something is right or wrong, chances are itís wrong.

7. When you focus on other peopleís success, yours is sure to follow.

8. Live your word. Lead by example.

9. Share. (Wealth + Information + Glory = Success)

10. You have the best chance of reaching a goal by simply giving yourself one to reach.

11. Observe every obstacle as a learning experience. The greater the challenge, the greater the reward.

12. Do the hardest thing first, and the rest will be easy.
Visitor only for $0.01. Try our pay per click search engine. The cheapest on the market. Start here..
13. Treat others the way that they want to be treated.

14. Few great accomplishments have ever been achieved by anyone alone; seek support from those whose talents exceed your own.

15. You are the reflection of the five people you associate with most, and your income is the average of those five people. Choose your friends wisely.

16. A dream written down with a date becomes a GOAL. A goal broken down into steps becomes a PLAN. A plan backed by ACTION makes your dream come true.
Visitor only for $0.01. Try our pay per click search engine. The cheapest on the market. Start here..
17. You can learn more about someoneís character on one bad day than on all their good days put together. The true measure of all great leaders is how well they weather storms.

18. Itís better to invest time doing what pleases you, rather than to waste time trying to please everyone else.

19. In the end, the extent of your own success will be measured by the accomplishments that you have helped create in others.

20. Having potential simply means that you possess talents and abilities you arenít applying.

21. Things are the way you think they are, because you think they are that way. Your perception determines your experience.

ABOUT THE AUTHOR:
Greg Reid, GregReid@AlwaysGood.com
http://alwaysgood.com
Gregory Scott Reid is a Well-Known Speaker and two-time #1 best-selling author of, "The Millionaire Mentor" and "Wake Up:
Live the Life You Love" www.AlwaysGood.com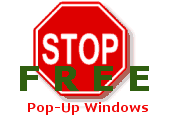 Adlandpro Toolbar gives you instant access to your Free Email Account, Free Website, submission to over 8,900 sites, learning tools, free discussion list on marketing and promotion with 26,000 subscribers, Free 5 day Website Success course by email, plus instant search. Click Here.