Guess what... they probably didn't want you to understand because
that allowed them to rip you off for more.

Here are the facts:

If you pay more than $100 to get set up with a merchant account,
gateway, and virtual terminal you're paying too much.

The industry is very competitive so you should compare rates. If
you don't get a clear explanation of the features you're
getting, go somewhere else.

When you pay those large application fees, most of that money is
commission for the agent or reseller. So don't fall for that ploy!
They need you as much as you need their services. Many of the
parties involved in the system make their money from the
transaction and monthly fees you pay. These fees differ from
company to company so you should compare. I suggest not paying
more that 2.35% per transaction.

After getting ripped off, and feeling victimized by the industry
for years, I decided to not take it any more. I cornered an industry
insider and picked his brain. He's set up merchant accounts for
both online and offline businesses for years. I got him on a
conference call and had people call in and ask any question they
wanted. He spilled the beans.

Even better, we recorded the entire conference call AND I want to
give you a copy of the recording from that call. It's simple,
you can grab the MP3 recording with my compliments at:
http://therealsecrets.com/free-merchant-account-teleseminar.html

Armed with this powerful information, you'll be able to compare.
You'll be able to make an intelligent decision instead of an
expensive mistake. It will be impossible for you to get ripped off
when getting a merchant account.

Knowledge is a very powerful business building weapon. Arm yourself
today!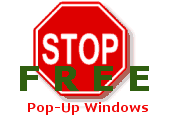 Adlandpro Toolbar gives you instant access to your Free Email Account, Free Website, submission to over 8,900 sites, learning tools, free discussion list on marketing and promotion with 26,000 subscribers, Free 5 day Website Success course by email, plus instant search. Click Here.