One final thought. Most publishers have a limited amount of
space for your article. Shorter articles (500-700 words) have a
better chance of being published than longer ones (1,000 words
or more).

Articles less than 500 words have a great chance of being
published. Publishers are always looking for "fillers". Dr.
Kevin Nunley (See http://DrNunley.com) is the "King" of these
types of articles, which average about 200 words. Kevin can get
his point across in a short article that might take a less
talented author several thousand words.

Face it - most articles have a key point to make. If subscribers
have to plow through tomes of information to get that point,
they usually page down to the next article - publishers realize
this.

Did I mention spelling and grammatical errors? Do I have to? Get
someone else to proof your work. These types of errors are
normally the "kiss of death" as many publishers will immediately
reject an article that has them.

You should never "dash off" an article and send it out right
away. Let it rest for a day or so, and read it. Make revisions
if necessary, and let it rest for another day. Finally, format
the article to the required line length, and clean up any
awkward sentences. Do your final proof just before sending it.
If you have written an interesting article, and have paid
attention these important details, you have a good chance of
getting published.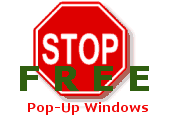 Adlandpro Toolbar gives you instant access to your Free Email Account, Free Website, submission to over 8,900 sites, learning tools, free discussion list on marketing and promotion with 26,000 subscribers, Free 5 day Website Success course by email, plus instant search. Click Here.