Once the payment terms have been agreed to, it will be up to you to explain the project in detail so that the writer will know exactly what you want. Itís a good idea to discuss everything upfront so as to not inflict a lot of inconvenience with changes throughout the project. If you have specific ideas, topics and content that you want to be covered, be sure to let the writer know so that he/she can incorporate it into the work. If you have a specific deadline, this should be clearly noted in the beginning. This is very important in ensuring a happy transaction for both parties and will avoid the feeling of being rushed. With that being said, dependability is one of the best qualities that any writer can possess. When making your final decision, try to choose someone with a good reputation for completing work on time and as promised.

If your experience with a writer is positive, keep him/her in mind for future writing projects. This will prevent you from having to deal with someone new each time you need a project completed and you will gain a trust in the working relationship that is developed. If the quality of work is what you want and the price is right, ask the writer if you can call on him/her again in the future.

On a final note, hiring a ghostwriter to create resell rights products can save you a significant amount of time. If you are more comfortable in the promotion and distribution aspect of a business, there is nothing wrong with leaving the writing up to someone else.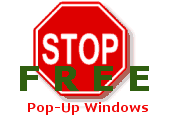 Adlandpro Toolbar gives you instant access to your Free Email Account, Free Website, submission to over 8,900 sites, learning tools, free discussion list on marketing and promotion with 26,000 subscribers, Free 5 day Website Success course by email, plus instant search. Click Here.