Next fee – once you are ready to market is the set up for a merchant account to accept credit cards which runs $59 for signup. You can use several other online forms of payment like PayPal which are free. This process takes about two business days to be complete so if you are planning on getting started I urge you to sign up for your merchant account right away.

RoadMap To Riches is a aussie-2up payment plan. This means that your first two sales you make are passed up to your sponsor (or 4 if you only pay a $49.95 monthly fee to start). Once you have made two sales (or 4) you are now a qualified powerline and the sales you make are 100% yours. Than that person owes you two, than those two owe you two, and so on and so forth. So there is an incredible potential to earn residuals from only one sale.

Last fees which are ongoing are for marketing. You can access many tools in your back office to learn to market the right way on the internet. My team has a weekly call to discuss what is working and what is not. Everyone here is awesome!

Many MLMers and reps from other companies like EDC gold, Coastal Vacations and Passport To Wealth are jumping on board with Road Map To Riches. I am one of those reps and I think everyone needs to take a look into this new beast!

Bottom line – this program rocks. Visit www.r2rguru.com to learn more!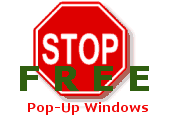 Adlandpro Toolbar gives you instant access to your Free Email Account, Free Website, submission to over 8,900 sites, learning tools, free discussion list on marketing and promotion with 26,000 subscribers, Free 5 day Website Success course by email, plus instant search. Click Here.