The other drawback with satisfaction surveys is that each individual survey is based on the customer's particular expectations. Let's refer back to that restaurant. If you had heard great things about it and the food turned out to be mediocre, your satisfaction rating might be rather low. However, let's say you heard uninspired things but then found that your time there was better than you had anticipated. Odds are that your satisfaction rating might be higher. All this indicates, however, is that the restaurant jumped higher than the low bar that you had set for it. That is one of the major flaws with satisfaction ratings, you just don't know how high (or how low) individuals set their bars.

This brings us to customer experience and how it effectively differs from customer satisfaction. The customer experience considers the customers' emotions that are the direct results of their interactions with companies. The goal of questions in such surveys include whether or not the customer believes that the company has the customer's interest in mind or if the customers feel that they are just a means for the company to make money. The ironic aspect of this is that, because companies so readily resort to satisfaction surveys, they do not realize how their customers actually feel about them. The results of a recent survey by Bain & Company backs this theory. It indicates that eighty percent of companies believe they deliver a superior customer experience, but only eight percent of their customers agree with that sentiment. Eye-opening, isn't it?


If you are conducting satisfaction surveys, I strongly suggest that you ask your customers about their experiences instead. Your overall ratings may not be as high as they were when you were asking about satisfaction, but the results more accurately reflect where you are and how far you have to go to reach your goals.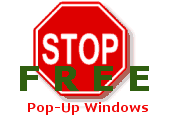 Adlandpro Toolbar gives you instant access to your Free Email Account, Free Website, submission to over 8,900 sites, learning tools, free discussion list on marketing and promotion with 26,000 subscribers, Free 5 day Website Success course by email, plus instant search. Click Here.