One of them runs the article and 1 sale occurs. So average "Joe" earns $50. The only problem is that this breaks down to only $5 an hour once you count the amount of time spent to produce this sale. Average "Joe" could have done a lot better working overtime at their job!

So average "Joe" says forget it to the whole idea...

Let's take a look at what happened. Sometimes money would be made. Other times money was lost. Do you notice who makes a profit no matter what happens...and never has to risk a penny? That's right. The affiliate manager makes money no matter what!

The average affiliate may earn or lose money. The affiliate manager only pays them when they generate a profit. So the affiliate manager wins on the deal whether the advertising system they write up for their affiliates works well or not.

The deck is stacked against the average affiliate. They only had a 1% chance of playing this game and winning.

Let's change the odds.


The big myth of online affiliate programs is that someone will "hand" you a good income. All you have to do is sign up for Free, and it's like money in the bank. Most people realize this, but the affiliate program managers make it sound so easy sometimes.

The key to becoming a successful affiliate is to stack the deck in your favor. This will shock some people, but I'll say it anyway.

The best way to succeed in an affiliate program is NOT to lead people to the product site. The best way isn't to build a mini-site that leads into the product site either. Both of those methods promote the affiliate manager...and leave you out of the profit loop.

The best way to make money in affiliate programs is to build an opt-in email list and then promote one affiliate product after another to your list. The purpose of your web site is to build a list. If you're doing anything else with it, then you're missing out.

Focus on building your list...and then selling the products you affiliate with. Then, you become the one in control. It's your list. If you want to promote Suzy's product, then you do it. If Suzy doesn't pay you well enough, then you can promote someone else's product. You still OWN the list.

You can change income streams, but you own the RIVER.

--------------------------------------------

ATTN : Webmasters and Ezine Publishers:

Free Content for your newsletter or your website! You are invited to use this article in your newsletter or website. The only requirement is the inclusion of the author's bio and link to the URL displayed.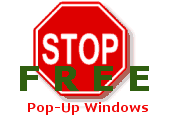 Adlandpro Toolbar gives you instant access to your Free Email Account, Free Website, submission to over 8,900 sites, learning tools, free discussion list on marketing and promotion with 26,000 subscribers, Free 5 day Website Success course by email, plus instant search. Click Here.