2. Would many of the article directories, Website article publishers, ezine publishers, and newsletter publishers want to have the exact same article posted on their sites?

This would obviously not be favorable. It's not reasonable to have the exact same article on hundreds or thousands of sites. Duplicate articles will be weeded out within a matter of a month or two. Hence, why waste your time if your ultimate goal is to drive more traffic to your site, generate more back links, and drive higher search engine rankings. Website promotion must have maximum impact in order to sustain your Internet existence. Article submission or article marketing is a powerful strategy towards your Website promotion and paramount to your Internet success.

There is only one way to overcome this "duplicate content" penalty and that is through unique article version submissions. Your probably thinking, "How am I going to sit and write hundreds of different article versions to submit?" It would take me a lifetime! Answer: Article Submission Software that submits a unique article version to directories, publishers, ezines and newsletters. Unfortunately, there are not many out there. Most of the article submission software available today submits the exact same article, but there is unique article submission software I can highly recommend called "Article Pro Software". Just for your reference, there is also another type of software available known as "article spinners". Unfortunately, these spinners generate an article that makes little or no sense when read by a human being. These spun articles will only embarrass you as an article publisher and poison your reputation.

In summary, remember it's not how many of the exact same articles you submit which makes the difference in your success, but it's the number of unique article versions submitted which will reign victory through your article submission campaigns.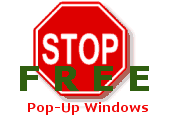 Adlandpro Toolbar gives you instant access to your Free Email Account, Free Website, submission to over 8,900 sites, learning tools, free discussion list on marketing and promotion with 26,000 subscribers, Free 5 day Website Success course by email, plus instant search. Click Here.