Who Said Finding a Product to Market Online has
to be Hard?

© 2003 By Shannon Lueck





Learning your way around the Internet can be tough
enough. But learning to market online can be even
tougher.

Have you been trying to market online?

Having any success?

Well I know it can be tough but it doesn't have too
be.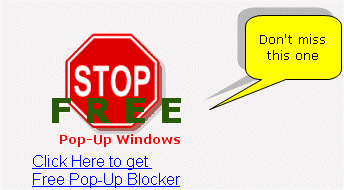 -------------------------------------------------------
The #1 mistake beginning marketers make is picking the
wrong product or affiliate program to market.
-------------------------------------------------------

A lot of products that you find online have saturated
the market place already. They are on the down cycle of
their marketability.

Are you wondering how to find the right product to
sell?

Well, let me answer that with a few suggestions. I
always recommend selling informational products. It is
a quick and easy way to develop products and people are
always buying more and more information.

Visitor only for $0.01. Try our pay per click search engine. The cheapest on the market. Start here..
Suggestion #1

Go to http://clickbank.com/vip100 and click on shopping.
Browse through the marketplace and see what the top
listings are in each category.

The top listings are products that are currently
selling very well.

Why is this important you ask? Well if a product is
currently selling well now...this might be a good
product for you to sell your self. Better yet you can
develop your own product in this area and develop
something better for this market niche.

Anyone can sign up at ClickBank as an affiliate to sell
all the products in their marketplace. You will be able
to earn different commissions based on the specific
product you choose to refer visitors too.
Suggestion #2

If you want to develop your own product you could also
go to: http://www.amazon.com and click on "books" then
"more search options". Now select a subject then select
"best selling" in "sort list by" field. Hit search. Then viola
instant marketing research results. Amazon.com just told
you the best selling titles in order for your subject. I love
this idea.
Visitor only for $0.01. Try our pay per click search engine. The cheapest on the market. Start here..
Suggestion #3

After you find a couple informational product ideas go
to discussion boards or any place where potential
buyers in that particular niche might hang out. Find
out what they are talking about. Are there any unmet
needs or major problems with current products in that
niche? Develop your product around this research and
findings.

Remember, the most competitive market online is
marketing to Internet marketers.

I hope these suggestions are helpful for you to
find or develop a product that is both profitable and
exciting for you.

Your Marketing Friend,
Shannon Lueck

ABOUT THE AUTHOR:
JUST RELEASED:
Super intensive, 6-week, "take-you-by-the-hand,
get-you-off-your-butt, force-you-to-take-action"
Internet marketing instruction and coaching from Yanik
Silver. (Plus a shocking free bonus you just have to see
to believe) Get all the details here: =>
http://www.acceleratedinternetprofits.com/6week
Adlandpro Toolbar gives you instant access to your Free Email Account, Free Website, submission to over 8,900 sites, learning tools, free discussion list on marketing and promotion with 26,000 subscribers, Free 5 day Website Success course by email, plus instant search. Click Here.