Free Marketing & Promotion Newsletter

Vol. 3 issue #371 Mar 29, 2013
Happy Easter to all my dear friends at Adlandpro :)
Click picture to view video.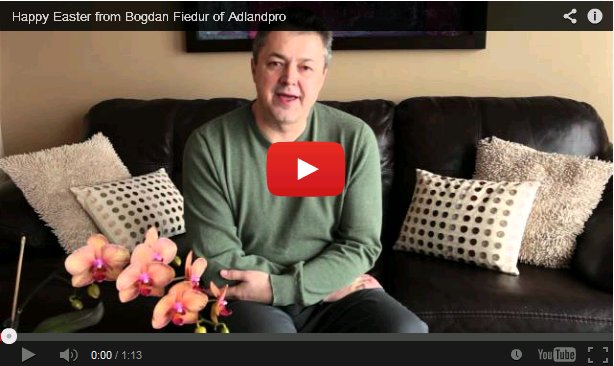 Sponsored ad


Visitor only for $0.01. Try our pay per click search engine. The cheapest on the market. Start here..
(Social Media) List Building

(Social Media) List building is not just for making money, but can also be used within the social media realm to help filter the noise that can bombard you. Creating your lists are a great way to keep us organized when we are on the different social networks and what a great way to create and share good content from those people who have interesting stories to tell us.

Continue reading...

A Primer on Landing Pages
I read a great post by Mike Allton regarding Landing pages which he describes as

E-Business Success Blueprint Workshop

Introduction
Part 1
Part 2
Part 3
Part 4
Part 5
To change your options, unsubscribe or subscribe to different newsletters go here
To subscribe with different email address access this link.
If you would like to own newsletter like this o here  for more info.
Archives
Stores | Contact Us | Report Abuse | Testimonials | Become an affiliate | Digest | FAQ | Privacy | Legal | About Us
visit us on: Facebook | YouTube | Twitter | Google+ | LinkedIn
Copyright 1998 - 2013, All rights reserved.