Develop the Quality of Unstoppable Persistence
©2005 by Jill Ammon-Wexler



Much of the "hype" concerning affiliate programs centers on the
anonymity of the web, and that you won't have to have a "face to
face" relationship with your potential clients. Let the
autoresponders do the work, have the money deposited in your bank
account while you sleep, yatta, yatta, yatta.

If you're in sales, and can't stand "Rejection", you're in the
wrong business. Trying to market something online, does not
shelter you from this either.

People may contact you and not buy into your offer. Worse yet,
you may not even get any contacts. If this is happening, you
might want to ask yourself why. Many people will simply "quit"
and write it off as a bad experience. Those who succeed find out
why.

The first axiom of marketing is that people want to do business
with people. If their only contact is with an affiliate page,
that may or may not bear your name, they will most likely "click
on by". Ask yourself - would you do business with someone you
never heard of, know nothing about, and have no way of
contacting?

Steve's General Info




Sittin' A Spell In The Smokies...

1391

Friends
Member since

3/11/2005
I've worked with people all of my professional life,
and here's what I've observed: Very few have REALLY
decided what they want from life … and fewer still have
committed to achieve it.

Why is this important? Because without clarity and
commitment, there is no persistence.

To develop the quality of persistence, you must want
something so much that it becomes a burning desire –- a
fire in your belly! Persistence is then virtually
automatic, and you become unstoppable.

It's commonly believed that a lack of persistence is
the result of a weak willpower. This is NOT true! A
person can have a highly evolved willpower, but still
lack the persistence needed to achieve their goals.


Visitor only for $0.01. Try our pay per click search engine. The cheapest on the market. Start here..
In most cases, those who lack persistence simply do not
have a goal that lights their passion.

Here are four relatively simple steps to develop
persistence:

1. Create a clearly defined goal. Your goal must be
something you truly desire. Because without emotional
fire and desire, you will not be able to reach into the
portion of your mind that can really drive you to
achievement -– your subsconscious.

2. Develop a plan of action and go to work immediately.
It's perfectly OK if your plan just covers the first
stage of the journey toward your goal. As you begin to
execute your plan, you'll discover other steps that
will take you closer.


Visitor only for $0.01. Try our pay per click search engine. The cheapest on the market. Start here..
3. Make an irrevocable decision to reject any negative
feedback of friends, relatives or neighbors. Refuse to
give any conscious attention to conditions or
circumstances that appear to indicate your goal cannot
be accomplished.

4. Establish a mastermind group of one or more people
who will encourage, support and assist you.

As Napoleon Hill shared: In many cases persistence is
the ONLY quality that separates highly successful men
and women from everyone else. The present moment is
your Point of Power. Whatever you dream of doing in
your life -- just begin today, and refuse to quit.
There is greatness in you. Just let it out, and be
persistent.

ABOUT THE AUTHOR:
For over 30 years, Dr. Jill Ammon-Wexler has focused her professional life around helping people re-create their lives around prosperity, increased achievement,
and personal and professional success. She has worked with everyone from a Presidential Commission … to "ordinary" people who became extraordinary achievers.
Her Take Charge ecourse has helped thousands discover their greatest personal strengths, and fire up their passion for life.
http://www.quantum-self.com/smash_your_limits.htm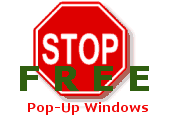 Adlandpro Toolbar gives you instant access to your Free Email Account, Free Website, submission to over 8,900 sites, learning tools, free discussion list on marketing and promotion with 26,000 subscribers, Free 5 day Website Success course by email, plus instant search. Click Here.