Isn't it time you made the income you've always dreamed of?
Of course it is! And here's how: Long-Time Internet Marketing Guru Jim Daniels (the man who helped Bogdan Fiedur, the owner of Adlandpro get his start early in his online business and earn nearly 3 million dollars!) has just released his most powerful CD System yet which will give you the ultimate edge in the world of Internet Marketing.

As a newsletter subscriber, you can get this incredible CD System through this special offer for $30.00 less than everyone else would pay.
5 Signs You Are Ready For A VA
©2006 by Lauren Hidden

You start your day with an email bin bursting at the seams, countless voice mail messages and a long list of "to-dos." By the end of the day, you still have just as much work on your desk as you did in the morning.

Welcome to the life of an entrepreneur. Not long ago you were anxiously waiting for the phone to ring. Now, you are putting in 12 hour days and you still can't get everything done. You are a company of one but have the jobs of many—the salesperson, the marketing expert, the accountant and the administrative assistant.

When you first start a business, you have to be all things to all people—it's a matter of economic necessity. However, you quickly find that you simply don't have time to keep on top of all the "little things" that make your business special—prompt follow-up, frequent client contact, research, marketing, etc. You've probably even entertained the thought of hiring someone, but wonder if it's worth the time, hassle and expense.

Some businesses need daily, on-site employees, others don't. A virtual assistant (VA) may be a good alternative to an in-house employee. A VA is an independent professional who works remotely to assist you with running your business and increasing your productivity.
Vaurn's General Info



Here Iam.

10556

Friends
Member since

9/17/2004
VAs can be the most cost-effective solution for entrepreneurs. They provide all their own equipment, pay their own taxes, provide their own benefits and only bill for the actual time spent on your tasks. You can hand-pick the person that specializes in the areas you need help with: general administrative support, bookkeeping, writing services, website design, computer assistance, etc. Your virtual assistant doesn't need to be local; assigning and delivering tasks is as simple as picking up the phone or sending an email.

For your business to grow, you will need to get some help. But how do you know if now is the right time for you to take the leap of adding a virtual assistant to your business? Here are 5 signs that you need one now:

Sign Number One: You are not keeping up with your client contacts

Few things turn a client off more than waiting for you to answer an email or return a phone call. In this day of instant communication, failing to promptly respond to an inquiry sends your customers a message that you aren't really serious about winning their business. Too often, we are so busy doing other things that customer contact falls to the bottom of our to-do list. A virtual assistant can help by screening and responding to your email, checking your voicemail and handling routine inquiries for your products or services. For the things only you can handle, your VA can alert you to the tasks you need to handle now.
Visitor only for $0.01. Try our pay per click search engine. The cheapest on the market. Start here..
Sign Number Two: You are letting "little things" fall through the cracks

It's the utility bills you keep forgetting to pay, the new marketing materials you never get around to creating, or the best software solution you still need to research—none of these chores are getting done. When you put these important tasks on the back burner, you delay the success of your business. A good virtual assistant can help you move forward with these projects. If you need ongoing help, a VA can become your personal business manager and work with you to ensure tasks get done professionally and on schedule.

Sign Number Three: Your family complains they never see you

Living the life of an entrepreneur can be stressful on you and your family. You're spending 50-70 hours per week on business tasks, but is that really necessary? You are certainly an expert in your field, but are you an expert in every single task involved in running a business? For example, you may need four hours to research statistics for a presentation, but a skilled virtual assistant might do it in two. Couldn't you use those extra four hours per week to go to dinner and a movie with your spouse or attend your kid's soccer game? You became an entrepreneur for personal growth and economic reward, but without a good home life, what are you working for?

Sign Number Four: Your billable rate is higher than a VAs

Let's assume you bill clients at $50 an hour. If your virtual assistant charges $30 an hour, you will save $20 per hour to outsource your work. Your VA might even be able to finish the task more quickly than you, saving you even more. How much could your business grow if you spent that extra time nurturing client relationships and developing new business?
Visitor only for $0.01. Try our pay per click search engine. The cheapest on the market. Start here..
Sign Number Five: You dread or avoid doing certain tasks

Ask anyone what they like least about their job and you'll get a quick answer. Now ask yourself the same question. What is your answer? Why are you still doing it? One of the luxuries of being self-employed is that you only have to answer to yourself. Delegate that task you dread to a qualified VA. Ridding yourself of that burden will restore your positive energy and allow you to focus on the aspects of business that are most enjoyable and profitable to you.

Moving forward

If these five signs all apply to you, consider trying out a VA. Spend a week with a notebook next to your desk and jot down which tasks you would like to delegate. Now look for a virtual assistant who is skilled with those tasks. Check credentials and references. Find someone who is easy to work with. And above all, enjoy taking your business to the next level.
ABOUT THE AUTHOR:
Lauren Hidden is a virtual assistant and co-author of her new book, Write It Right: The Ground Rules for Self-Editing Like the Pros. To find out more about what a virtual assistant can do for you, call 717-932-8161 or visit http://www.hiddenhelper.com.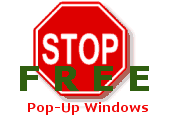 Adlandpro Toolbar gives you instant access to your Free Email Account, Free Website, submission to over 8,900 sites, learning tools, free discussion list on marketing and promotion with 26,000 subscribers, Free 5 day Website Success course by email, plus instant search. Click Here.