What E-books Will Sell in 2004?
© 2004 By Joe Vitale




Face it. E-books are here to stay. Not only are they continuing to sell at a phenomenal rate, but there is no end in site. Revenues were up 30% in 2003 over the same period in 2002. Compare that to the annual growth rate of only 5% in traditional print publishing. Some publishers are reporting an e-book sales increase
of 183% over printed versions of the same books. E-books are in.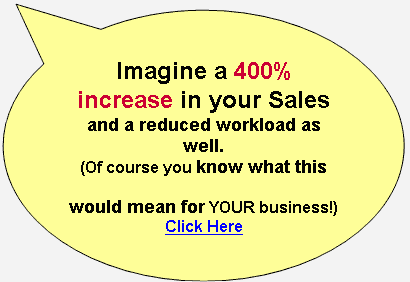 Business is changing more rapidly than ever before. What e-books will sell in 2004? Looking into our crystal ball, and based on our own successes with e-books, here are the top ten categories we see a real need for e-books to fill this year.

1. Alternative Living. Many need guidance on how to live as a single person, senior citizen, disabled, or gay. That includes cooking, dating, legalities tips, and so on. They want info directed to their needs.

2. Money duplication. We need help on how to multiply our existing money. Now that more people have learned that a two-income household isn't enough to make it, we need information on how to leverage what we have left.


Visitor only for $0.01. Try our pay per click search engine. The cheapest on the market. Start here..
3. Home schooling. More people are choosing to keep their kids out of the environment of public schools, and even private ones. They need information on how to effectively educate their kids, right down to how to have a science fair in the home, how to throw parties for children, and so on.

4. Pet training. Many people are choosing to make their best friend a pet. But they don't know which pets are the best for their living condition and they don't know how to train their pets. This includes the average dog lover as well as those interested in exotic animals.

5. Safe sex. We still want it, but we're afraid to have it. Information on safe sex, alternative approaches to traditional sex, sexual arrangements, safe and natural herbs, Viagra alternatives and so on, will do well. Sex sells. Always will.




Visitor only for $0.01. Try our pay per click search engine. The cheapest on the market. Start here..
6. Anti-aging. It should come as no surprise that people still want to live forever. The wellness movement is going to make people rich. Clear information on how to choose the right anti-aging product, exercise, or lifestyle will be welcome.

7. Gadget alert. We're fascinated with high-tech toys but not sure which will work. Guides on how to pick the right multi-tasking phone, laptop, Dick Tracy radio, MP3 player, etc, will be a relief to many confused people. (Including us.)

8. Passion Instruction. People still want to have fun. Information on how to learn a musical instrument, or a craft, or any pastime, will continue to do well. This includes subjects people are fascinated with, such as tattoos, magic, scrapbooking, pottery, etc.

9. Eating Slim. We want to eat but we don't want to get fat. Information on safe foods, safe recipes, guides for eating out without getting fat, new weight-loss formulas or insights, healthy desserts, will all sell.

10. Home Gardens. People want to know how to improve their home, create a garden, build on rooms, fix broken appliances, and so on. Good information on how to be a home and garden handyman (or handywoman) will sell.

There are 26 categories of e-books that will always continue to sell well, (get more information at http://www.mrfire.com/0100.html ) but the above top ten
are sure bets for 2004.




ABOUT THE AUTHOR:
Joe Vitale and Jim Edwards wrote the #1 best-selling
e-book "How to Write and Publish Your Own OUTRAGEOUSLY
Profitable e-Book -- in as little as 7 days." See
http://www.7dayebook.com
Adlandpro Toolbar gives you instant access to your Free Email Account, Free Website, submission to over 8,900 sites, learning tools, free discussion list on marketing and promotion with 26,000 subscribers, Free 5 day Website Success course by email, plus instant search. Click Here.