Your Win List
© 2004 By Michael Angier


Just as important as setting goals is tracking the goals we achieve.

Have you ever visited a teenage niece or nephew you hadn't seen in a while? The changes in looks and height were quite noticeable, weren't they? However, the progress wasn't as apparent to them and their parents because it was gradual--or so it seemed.
The same things happen to us. We don't always see the progress we're making because we're too close to it. We're so busy focusing on what we want and what we haven't yet achieved, we rarely take time to acknowledge ourselves and APPRECIATE what we have.And when we really appreciate what we have, we find that we have more and more to appreciate.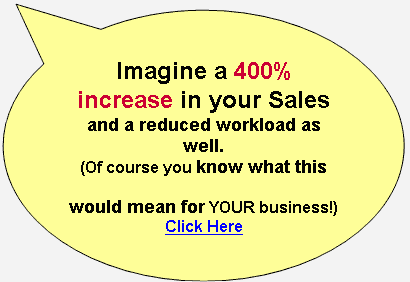 I find that using a Win List is a good way to remind myself of my progress--and keep me more mindful of what I'm achieving. It's just a document in my word processor that I add to often. It's titled 'Wins & Events: Good News, Good Decisions, Breakthroughs, Wins and Significant Events.'

Every few days, I update it with things that have happened, breakthroughs, goals achieved, events that impact my life and the many blessings that come my way. Each line has the month (and often the exact date) of the event noted. One line is enough for me to capture the occurrence.





Visitor only for $0.01. Try our pay per click search engine. The cheapest on the market. Start here..
My 'Win List' creates a 'chronofile' of my life. And it keeps me focused on what's working. It helps to remind me of how far I've come. Reviewing it is a quick pick-me-up--a real confidence booster. It's also a handy reference as to when and what happened--especially since I'm not always very consistent with my personal journal.

It's easy to do. It only takes a few moments. And it helps me to
be more appreciative. Almost all of the people to whom I've
recommended this have reported similar positive results.

If you try it, I know you'll find it helpful--and even fun.

Related Articles: What Worked, What Didn't, What's Next
http://SuccessNet.org/articles/angier-whatworks.htm

Celebrate Your Success
http://SuccessNet.org/members/articles/celebrate.htm


ABOUT THE AUTHOR:
Copyright Michael Angier. SuccessNet.org and
WorldClassBusiness.com help you and your business grow. Get
their frëë report, 10 Pillars of a World Class Business, by
sending an email to wcb@SuccessNet.org No-cost subscriptions,
memberships, eCourses, eBooks and more are available at
http://SuccessNet.org and InfoPlease@SuccessNet.org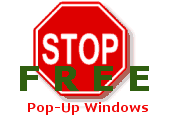 Adlandpro Toolbar gives you instant access to your Free Email Account, Free Website, submission to over 8,900 sites, learning tools, free discussion list on marketing and promotion with 26,000 subscribers, Free 5 day Website Success course by email, plus instant search. Click Here.