Isn't it time you made the income you've always dreamed of?
Of course it is! And here's how: Long-Time Internet Marketing Guru Jim Daniels (the man who helped Bogdan Fiedur, the owner of Adlandpro get his start early in his online business and earn nearly 3 million dollars!) has just released his most powerful CD System yet which will give you the ultimate edge in the world of Internet Marketing.

As a newsletter subscriber, you can get this incredible CD System through this special offer for $30.00 less than everyone else would pay.

The Business Case for Podcasting
©2005 by Kay Stoner
(The phenomenon of Podcasting has been getting a lot of press,
lately. It seems everytime you turn around, someone else has
a new pocast. Should you have one, too? Perhaps. According
to Forrester Research, by 2010 podcasting may have as many as
12.3 million listeners. Somebody's got to create content for
all those listeners -- maybe you're one of the "somebody's".

Now, you may think Forrester's numbers are about entertainment
podcasts -- music, talk, and other audio distractions. What's
the point of *your* business getting into *that* business?
Actually, podcasting offers you the opportunity to do more
than entertain. And it's a lot more powerful than a simple
personal online broadcasting platform.

When properly used, podcasting can -- and will -- take prospect
contact and customer care to a whole new level... with the
sound of the human voice, not just the code from a keyboard.
Podcasting lets you put a human touch on your customer
contacts -- and it's delivered to your subscribers' computer
for you.
Antony's General Info




Me on pc (what again)

219

Friends
Member since

6/12/2005
10 Ways Podcasting Can Help You Do Business Better

1) Reach exactly the people who ask you to

When someone subscribes to your podcast, it means they are
genuinely interested in what you have to offer. They're not
a "cold call" -- they're an interested prospect (or an
existing customer) who has taken the time to subscribe
to your podcast with the expectation that they will hear
from you regularly. This model is quite different from
the e-mail model, where people often opt-in with their
e-mail as a reflex, and then don't bother to read the
messages they receive. It's also a complete departure from
direct mail, where recipients are often "hapless victims"
who resent the intrusion of too many unsolicited messages.

2) Bypass the restrictions of e-mail communications -
you won't get blocked by spam filters

One of the (many) beauties of podcasting, is that it's a
great way to communicate with a receptive audience without
being blocked by spam filters, or getting lost in an in-box.
Podcast clients (or "podcatchers") can automatically pick up
the latest and greatest podcast you have available, without
subjecting it to a filter. iTunes does have restrictions
on "explicit" content, but if you're using podcasting for
business purposes, this is a non-issue. Your message will
get through to people who want to hear it.

3) Tailor your message to literally speak to your prospects,
for a more personal touch

The human voice is far more expressive, than an e-mail or a
web page. Podcasting lets you connect with people and
communicate with much more than words. Intonation, inflection,
emotion, all carry on the human voice -- they get through to
your audience on your podcast in ways that the written
word can't.
Visitor only for $0.01. Try our pay per click search engine. The cheapest on the market. Start here..
4) Give your customers, or another target group, a
personalized message they can listen to *anytime*

Another great thing about podcasting, is that your audience
can listen to your audio anytime, when they use an mp3 player,
like an iPod. They can also download your podcast to their
computer and listen there, or burn it to a CD and take it
with them. Your message gets to them on their terms, in
their time, in the way they want it. Podcasting really is
Personal-On-Demand-Casting. It's not just about iPods.

5) Reach your customers in a variety of ways

Podcasting isn't just only about audio, either. With your
podcasts, you can include text messages that your audience
reads in their podcatcher. Include website urls in your
podcast, or add last-minute information they may find useful.
Podcasting gives you the best of both worlds in a very
small package.

6) Find out what your audience's degree of interest
*really* is, with stats reporting

When you send out an e-mail or a direct mail piece,
it's impossible to tell if people received it, if they
read it, and how they responded to it. With podcasting,
you can measure the statistics of your subscriptions and
find out how many people each month are picking up your
podcasts and downloading your audio. If they keep picking up
your podcasts, you know you're doing something right.
Visitor only for $0.01. Try our pay per click search engine. The cheapest on the market. Start here..

7) Get real-time metrics on who's bailing on you

You can also find out if people are unsubscribing to your
feeds. If your numbers go down from week to week or month
to month, something may need to change. You can find this
out immediately with podcasting, whereas e-mail and direct
mail responses may take much longer to analyze.

8) Keep in closer touch with groups

Podcasting doesn't only have to be for businesses. Social
groups can also use it, for re-broadcasting important
meetings, or sending out messages to members who need to
keep in touch. Recordings of training sessions and
workshops can be put into mp3 and distributed via podcast,
as can motivational talks. Anything a group experiences
'out loud' can be recorded and placed in a podcast,
for all the members to subscribe to and enjoy later
at their convenience.

9) Technology does the work for you

Because podcatchers automatically pick up the latest file(s),
you don't have to notify people that the audio is available
by conventional means -- including e-mail. As long as you
update your feeds regularly, and your audience checks their
podcatchers regularly, they will get the latest and greatest
audio you have, without having to search for it.

10) A potentially huge audience is ready and waiting

Podcasting is big, because there's such a huge audience
for it. iPods sell like hotcakes, and they're given away
as premiums by many businesses. Gear is amply available
for playing mp3s in the car, during exercise, on home stereo
systems, and of course, on computers. People download podcasts,
they're familiar with the concept - and downloading commercial
podcasts from businesses they value and want to patronize
is the next logical development in podcasting. When done
properly, business podcasting can be fun, entertaining, and
a valued service for valuable customers. The only barrier to
putting it to good use, is the limits of human imagination.

In sum, podcasting may very well revolutionize the music
broadcasting industry, but the *real* power lies in how
it will impact the small and medium-sized business community.
Whether you own a business yourself, or patronize those
who do, there's tremendous potential for podcasting to
deepen and enrich customer experience, as well as the ability
of businesses to serve their valued clientele.

So, check out podcasting as a whole new way to reach the
kind of people who want you to reach them. What you don't know
about podcasting won't hurt you... but it won't help you,
either.

Editor's Note: For more information on what "PodCasting" is and
how "podcasts" can be created, readers may also want to review
"PodCasting 101: Everything You Need to Know to Get Started"
(http://www.sitepronews.com/archives/2005/aug/12.html)
ABOUT THE AUTHOR:
Kay Stoner is the Founder of Podtopia.net.
Podtopia.net (http://www.podtopia.net/) -- Create and publish
podcasts quickly, easily, and at very low cost. Podcast today
with Podtopia.net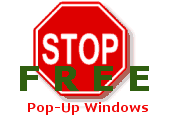 Adlandpro Toolbar gives you instant access to your Free Email Account, Free Website, submission to over 8,900 sites, learning tools, free discussion list on marketing and promotion with 26,000 subscribers, Free 5 day Website Success course by email, plus instant search. Click Here.