You should look out for patterns of high interest in the previous posts as well. Sometimes you might discover a 'one-off' post on a topic that has gotten a lot of views/interest. This can be due to an 'off-topic' debate within the thread. If you can find a number of popular posts on a particular subject this will go some way to proving the high demand for that information.

What problems are they having?

Often, the best information products will solve a problem for people. By researching the most popular posts, you should be able to easily identify the most common problems and questions that people are asking.

As you carry out your research, it's a good idea to write down the questions being asked on paper. You should hopefully begin to start seeing a pattern emerge.

Once you have a list of the most common problems/questions being asked, you should then make a note of the replies/answers to those questions. You are looking to see if there is already a solution in the marketplace for the problems people are having.

If there is a solution available, why is it that so many members of the forum don't know about it?

You could create:

A better more comprehensive information product than what's currently available.
A less complex and easier to understand version.

A detailed list of 'hard to find' websites that provide the solution that everyone is after on the forums. This could include a review of each site, their products, service, prices etc.

Let your imagination run wild!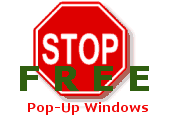 Adlandpro Toolbar gives you instant access to your Free Email Account, Free Website, submission to over 8,900 sites, learning tools, free discussion list on marketing and promotion with 26,000 subscribers, Free 5 day Website Success course by email, plus instant search. Click Here.