Content is the result of experience, your own or what can be gleaned from others. You can package what you know as a book or ebook and you can draw from other's experience to add content to your niche. A new packaging service is about to launch that is focused on qualitative improvement path of both content and packaging.

Once you have content built in a web page or site, traffic is the next step in the internet marketing process. Traffic is built with advertising and list building for direct email. Advertising can start out free and when you've got some experience on how the internet ad agencies work you can purchase more targeted exposures for traffic. Lists to send email to are far more likely to generate sales but only if they are highly targeted. A highly qualified double opt-in list takes time to build but like a customer base in any business, on or off line, a list of customers is the most valuable part of your business and well worth the investment of time and money.

Pre-selling visitors to your web site is in many ways the art of invitation. The science is in the list where the opt-in response is like R.S.V.P. to an invitation.

Monetizing your product is the result of the process. At this point, you have quality content and a package proportionate to the price you ask. You have built traffic to your web page, captured email from interested browsers, and invited them to your sales page. The sales page is of your own creation or produced by a company you affiliate with and in some cases both. So, how quick and fast you actually go is mainly due to preparation with a good measure of fortune, preferably good.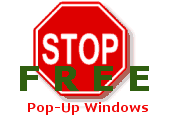 Adlandpro Toolbar gives you instant access to your Free Email Account, Free Website, submission to over 8,900 sites, learning tools, free discussion list on marketing and promotion with 26,000 subscribers, Free 5 day Website Success course by email, plus instant search. Click Here.