3. Show your thanks. Once you've acquired a customer, don't forget to thank them. This may seem trite, but done properly, this goes a long way. Often a hand-written note or personalized email from a company president can do the trick. The real key is to make the customer feel good about the purchase they've made and the company they've chose.

4. Provide consistency among all touch points. Once you've acquired a new customer, you must make sure that you provide a consistent user experience. For example, if the prospect contacts your technical support rep the first day after they've purchased a product and receive an answer to their question, then call the following day only to receive a different answer, they're going to lose faith in your company's ability to provide consistent and reliable support.

You can benefit greatly by developing procedures that can be documented and delivered consistently - meeting customer expectations. This builds trust in your business and can minimize defections. If the consumer knows they can count on you to give them what they need/want, they'll be willing to forgo a better price or promise of a better deal elsewhere.

5. Share customer testimonials on future marketing pieces. Many marketers believe that testimonials are only for prospects. The truth is that testimonials can help retain customers, especially new ones, when they are exposed to positive experiences of individuals just like them. In addition to sharing testimonials, it is always a best practice to ask newly acquired customers (within 30 days of purchase) for their feedback/testimonials.

The benefit of reaching out to your customers is that if a problem exists, you can react to it and if they have something positive to say about your product or business, it can be used to reinforce your brand. (Note: be sure to get permission to publish a customer's testimonial).

These techniques are very effective for maximizing lifetime customer value. By shaping the image of your company, providing a consistent experience, and sharing testimonials for similar customers, you can develop a positive, lasting impression with your marketplace.

Most importantly, keep it simple. Don't overwhelm your new customers with tons of email, or direct mail. Develop a well thought-out communication plan that has a definite purpose. And most importantly, remember to thank your customers for choosing your company, product or service.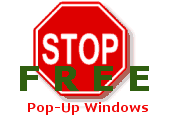 Adlandpro Toolbar gives you instant access to your Free Email Account, Free Website, submission to over 8,900 sites, learning tools, free discussion list on marketing and promotion with 26,000 subscribers, Free 5 day Website Success course by email, plus instant search. Click Here.