Similarly with business cards, as they get passed on from one person to the other, more and more people knows about your business and the potential customer base increases.

Having a business card or professionally designed logo also shows your commitment towards your business.

A short, easy to remember punch line is another useful tool for branding. Getting a tag line printed on your business cards or your business stationery makes it easier for people to understand the nature of your business. Ideally, your tag line should not only say about what you do but also speak about your USP.


Having said all that, the ultimate question that most of the small business people would have is, how much does it cost to get all these things done? I'd say, "not much". Money is always a problem for most of the small businesses (that's why they are small, otherwise most of us would like to open a Microsoft and be as rich as Bill Gates) but if you know where to look for, you really don't need to spend a fortune to get a professionally designed logo or a business card. There are loads of websites that offer them really cheap and some even allow you to decide the price that you want to pay. (Check out this twin sites, http://www.mycorporatelogo.com and http://www.mycorporateidentity.com ).

So, if you think you are tired of being a "small business" and its time to grow up, take the first step; establish your brand!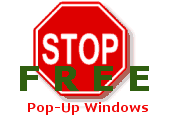 Adlandpro Toolbar gives you instant access to your Free Email Account, Free Website, submission to over 8,900 sites, learning tools, free discussion list on marketing and promotion with 26,000 subscribers, Free 5 day Website Success course by email, plus instant search. Click Here.