You will often hear the term "Opt-in" – this means that someone, a customer or a prospect has opted-in to be on a list and has agreed that you can send him information until he or she says "enough". This is the exact same principle that direct mail has worked on for most of the last century.

People 'opt-in' because they have seen something on your website or in your store that they liked the look of and they said "I want to find out some more, here's my address so you can send it to me".

Thirdly, it doesn't matter what sort of business you're in; whether you sell e-books on line, or shoes on the high street; whether you offer business consultancy services via your website, or advertise gardening services in your local paper – if a prospective customer says "I'm interested, tell me more" then sending them an e-mail, is the quickest, cheapest, least time consuming way to answer their queries and engage with them.

But let's take it one step further; imagine if you could automate that to the extent that you didn't have to personally send out the e-mail and that no matter what time of day, night or weekend, the enquiry came in, your customers could get the information immediately, without you lifting a finger. That is what an autoresponder is designed to do.

In Part 2, we'll go into more detail about exactly what an autoresponder does and where to get one for your website.

Andrew Grant is a web entrepreneur, life coach and marketing consultant. He has written many articles on self growth and how to build a successful web business. Andrew publishes a FREE fortnightly newsletter, packed with valuable information for growing your wealth and growing your self.
Visit http://www.money-and-mind.com to subscribe

Article Source: http://EzineArticles.com/?expert=Andrew_Grant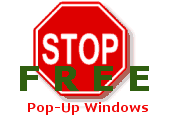 Adlandpro Toolbar gives you instant access to your Free Email Account, Free Website, submission to over 8,900 sites, learning tools, free discussion list on marketing and promotion with 26,000 subscribers, Free 5 day Website Success course by email, plus instant search. Click Here.