Split-Testing Your Way to Increased Website Sales
© 2003 By Angela Wu


Instead of struggling to get more traffic to your website,
why not make better use of the traffic you already have?

Let's say your conversion rate is normally 0.5%, eg. you
make 1 sale for every 200 unique visitors to your page.
If you could instead convert 1% of visitors to customers,
you've doubled your sales -- with the same amount of
traffic!

And you can do it by testing your sales page. Split-testing
helps you to figure out what works best for your business.
Essentially, you create multiple versions of your sales
page and send visitors to each page in rotation. Each of
these pages varies by only one small thing -- whether
it's the headline, a graphic, or an ordering link.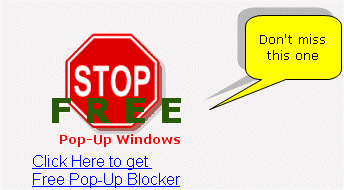 And it doesn't have to be complicated -- many scripts are
available to help you with your testing. One example is
the Scientific Internet Marketing Assistant, free at the
time of writing, and available at
http://www.marketing-strategy.org/ .

Armed with a testing script, your web logs and coded
ordering links (if required), you can easily see which of
your sales pages is converting more visitors into paying
customers. Following are just a few of the many
possibilities open to testing:

1. Money-back guarantee.

These can help to alleviate
customer concerns about whether they're about to be
'ripped off'. Test no money-back guarantee against:

* A basic satisfaction guarantee.
* A 'no-questions-asked' guarantee.
* Guarantees of differing time periods, eg. 30 days,
90 days, 1 year.

A guarantee may or may not make any significant
difference to your bottom line, even after factoring
in refund requests and the small number of people who
may take advantage of the guarantee to get something
for free. However, if you're getting a lot of refund
requests, then there is clearly room for improvement
for your product or service.

2. Free samples or trials.
Again, this gives the customer
an opportunity to try the product first without being
forced to make an immediate purchase. Try:

* Giving out small samples - include an order form
with the sample. Put a limit on how many samples
may be ordered.

* Offer a limited sample or trial that provides only
a fraction of the benefits of the full-featured
product or service.

* If you're selling a downloadable product such as
software, try allowing a time-limited but full-
featured download with an option to purchase after
the trial is over.
Visitor only for $0.01. Try our pay per click search engine. The cheapest on the market. Start here..
3. Eliminate site 'clutter'.
Businesses often report
higher conversion rates when they give visitors fewer
choices. For instance, test:

* The removal of some -- or even all -- navigational
links on the sales page (an obvious exception would
be contact information).

* The removal of pop-ups or pop-unders... or modify
their use: a) use delayed pop-ups to appear only
after the visitor has been on the site for a while;
b) use timed pop-ups that are displayed only for a
certain period of time (eg. for special offers);
c) display a pop-up only after a visitor has left
without purchasing.

Keep in mind that if you use pop-ups to generate
leads, you should factor in how many sales you
would give up in 'lost opportunity' if you were
to remove them.

4. Testimonials.
Many websites display testimonials with
the idea that visitors are more likely to make a
purchase if they see there are other happy customers.
Remove testimonials on one of your test pages, and
compare it with:

* Testimonials displayed prominently on the sales
copy -- for instance, they could be displayed
singly through the copy, displayed in groups,
or even placed together in a sidebar.

* Testimonials placed on a separate page dedicated
solely for that purpose.

5. Methods of payment
- does your conversion rate improve
if you offer one choice only, or multiple choices? You
should certainly take credit cards, but other popular
choices include cheques or money orders, online cheques,
and PayPal ( http://www.paypal.com/ ).

6. Headlines.
Headlines are what draw people into reading
the rest of your copy. Test both your primary headline
as well as any sub-headlines. As a starting point, the
Headline Creator Pro software can automatically generate
dozens of headlines which you can then modify to suit
your business: http://onlinebusinessbasics.com/hcp/ .

7. Graphics.
When designing a website, many people tend
to want to create a "pretty" site -- but a bunch of
pretty graphics may not do anything for your conversion
rate, and may even harm it. Try testing no graphics at
all, to:

* Smaller, faster-loading graphics.
* Fewer graphics or higher-quality graphics.
* Header graphics.
* A photo of you and/or your staff.
* A photo of your facilities, products, or displays.
* Variations of the above, eg. do 'corporate-style'
photos do better than 'casual, friendly' photos,
or vs. versa?
* Representations or symbols, such as credit card
graphics, book covers, software boxes (even if the
product is delivered electronically), and so forth.
* Different color schemes.
Visitor only for $0.01. Try our pay per click search engine. The cheapest on the market. Start here..
8. Audio or video.
As a test, provide a link for visitors
who want to hear your audio message (or music, as the
case may be), or view the video. Even if people don't
click these links, you may find it helps to build
trust and thus convert a higher percentage of visitors
into customers.

9. Long copy vs. short copy.
Some products will naturally
require a more detailed description than others. But
how long is 'too long'? Try extracting only the most
powerful benefits and test it against the original
copy.

10. One page vs. multiple pages.
You may have heard people
say, 'If a visitor is truly interested, he'll keep
reading to the end.' Test it out -- split your sales
letter into two or more pages, and test it against a
one-page letter. If you use an upsell, try it on the
same page vs. on a separate page.

As you set up your test, keep the following in mind:

* Test only one change at a time. For example, let's say
you split-test two sales pages. Both Page A and Page B
should be identical except for one thing. That is, they
can have different headlines OR one may display a photo
while the other does not. If Page B were to have -both-
a different headline and a photo, then there's no way
of knowing whether it's the headline or the photo that's
causing the difference in conversion rate.

* Run the test long enough for you to see a definite trend.
For instance: in the first couple of weeks, you may not
notice much of a trend -- sometimes Page A may pull in
more sales, sometimes Page B does. After a longer period
of time, though, you may start to see that Page A pulls
in three sales for every two that Page B makes. You will
need to send several hundreds, or even thousands, of
visitors to each page to really see the results.

Even if you were to only run one test, ever, and you found
a sales page that boosted sales by 20%, you could simply
direct all traffic from that point on to the more successful
page. But once you see how simple it is to run a test, you
will probably want to keep experimenting.

Setting up a split-test script takes very little time, and
the rewards can be great. Invest the time now -- and enjoy
the increased sales.

Adlandpro Toolbar gives you instant access to your Free Email Account, Free Website, submission to over 8,900 sites, learning tools, free discussion list on marketing and promotion with 26,000 subscribers, Free 5 day Website Success course by email, plus instant search. Click Here.