Isn't it time you made the income you've always dreamed of?
Of course it is! And here's how: Long-Time Internet Marketing Guru Jim Daniels (the man who helped Bogdan Fiedur, the owner of Adlandpro get his start early in his online business and earn nearly 3 million dollars!) has just released his most powerful CD System yet which will give you the ultimate edge in the world of Internet Marketing.

As a newsletter subscriber, you can get this incredible CD System through this special offer for $30.00 less than everyone else would pay.

How to Grow Your Business - Online and Offline
©2005 by Michele Miller
Will they beat a path to your door?
Will customers be lining up or calling
upon you if you donít market your business
and let people know you exist?

Most likely not. Itís a shame, but thatís
usually how it is. Putting out a sign or
putting up a website, doesnít bring you
many customers on its own.

Getting business cards printed and telling
friends and family about your business is the
norm. More in depth marketing can be an
intimidating and scary thing, and sometimes
people shy away from it, hoping their other
efforts will do the trick. However, marketing
your business doesnít have to be intimidating,
and you donít have to cold call just to get
customers. Thereís so many other ways to
put your business in the spotlight. You just
have to get creative.
If you have an offline business, itís a good
idea to have a website even if you donít sell
anything through that site. For instance,
on the bottom of those business cards, put your
website address. When you give out cards or
leave them in restaurants etc. you are not
always there in person to discuss your business
or to sell the benefits of your business to people.
Anyone interested can go to your website to learn
more about you and what you offer, increasing your
chances of adding that person to your customer list.
If you donít know how to design a website, find
someone to do it for you. Itís well worth it.
It doesnít have to be anything fancy, just clean,
professional looking, and easy to navigate.

If you give people a way to learn more about you
without obligating them to do business with you,
you will surely get more customers.
Visitor only for $0.01. Try our pay per click search engine. The cheapest on the market. Start here..
If you have an online business, you could
try marketing it offline as well. The following
is great for both types of business: Get a
professional magnetic sign made and put it on
your vehicle. Let the world know you own this
business. Make it easy to contact you. Offer
something special, like a 10% discount if you
mention my car sign when you call!

Donít forget about advertising your business in
newspapers or magazines designed for your niche.
Thatís a great place to include your web address
and telephone number also.

Advertise your business on your local radio
station, or write/call the radio station and
see if they are interested in doing an
interview with you. Most people think that they
wouldnít be interested in ďmy little businessĒ,
but you will be surprised. These people are always
looking for fresh news and announcements.

Ask people for referrals. Let everyone know you
are expanding your business.
Visitor only for $0.01. Try our pay per click search engine. The cheapest on the market. Start here..
With an online business there are various other
ways to market your business, such as announcements,
leaving your signature on chat forums, search engines,
PPC, paid advertising, articles, viral marketing etc.
So even if your business is offline, you can promote
it online using these methods also.

Being successful with any business, whether it is
online or offline is really down to how you promote
it and how much effort you are willing to put in.
Always be on the lookout for fresh ideas, and keep
records of your marketing efforts and the results
you get. If you work your business you will continue
to work and be successful, Iím sure of it!
ABOUT THE AUTHOR:
Michele Miller is a home-based business owner and
author of an Ebook about starting a successful medical
transcription business from home. You can visit her
website at: http://www.medical-transcription-at-home.com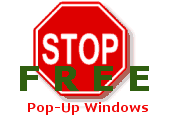 Adlandpro Toolbar gives you instant access to your Free Email Account, Free Website, submission to over 8,900 sites, learning tools, free discussion list on marketing and promotion with 26,000 subscribers, Free 5 day Website Success course by email, plus instant search. Click Here.