Group 3 - Where's the money?
These folks have a well-researched business idea, backed with a partial or complete written business plan who are eager to know which bank or investor is ready to lend them money. They are ready to move ahead.

> All Three Groups Benefit From Training

Group 1
Individuals who have begun to think that self-employment might be an attractive career move will benefit greatly by seeing all that goes into conceptualizing, researching and planning a new business. They will receive an advance view of the psychological, physical and financial demands of being on your own.

If after the class they decide that self-employment is not for them, they will have saved a tremendous amount of money.

Group 2
For those people with a specific idea and a pretty clear sense of how self-employment will change their lives, an entrepreneurial training program will provide the skills necessary to create an outstanding individual written plan of action, effective for internal control or for non-traditional
borrowing, such as from family members.

In my own case I prepared a 35-page business plan before launching my training company. I gave one of the copies to my uncle who didn't say anything about it for several months. Finally I reached a point where I needed more cash than I had on hand and asked for his help. He responded positively, he said, because he saw that I had a plan and that I had successfully brought it to life.


Group 3
Entrepreneurs who have done much of the written business planning already may ask -- what good is entrepreneurial training for me?

- It allows you to check that you have performed all the key organizational tasks and that you haven't forgotten to set up any key operating systems.

- It permits you to recheck the assumptions behind your marketing and financial plans and projections to see if they are realistic.

- You have the advantage of an instructor to serve as counselor and critic of your plans.

- You may learn new techniques from the instructor or your classmates that can make a very positive difference in how you launch your business.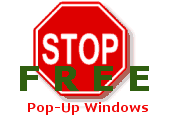 Adlandpro Toolbar gives you instant access to your Free Email Account, Free Website, submission to over 8,900 sites, learning tools, free discussion list on marketing and promotion with 26,000 subscribers, Free 5 day Website Success course by email, plus instant search. Click Here.